Lil Dragons Training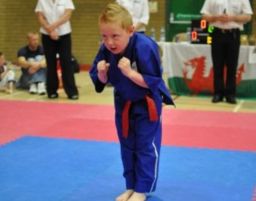 The martial arts are a great activity for 4 to 7 year olds. Those who have studied child development say that these are the most crucial years of development and we provide a great way to aid a positive development.
We see many examples of our Lil Dragons improving at school by being more confident, focused and sociable as a result of attending our classes.
Youngsters will learn coordination, balance, focus and the importance of exercise in a fun environment with great role models and meet lots of new friends.
Find the club in your area and get your child enrolled straight away. Spaces are limited so don't delay.
Give your child the edge
WCKA Grand Finals 2018 This year's Grand Finals will take place at the Ty Newydd Country Hotel, Penderyn Road, Hirwaun, Aberdare, CF44 9SX on Sunday 2 December. Competitors have been battling it out all year to reach the finals. It's the top 2 competitors in every...
read more
2018 Events 30 September - WKGB Kumite Welsh Championships, Cardiff 25 October - WKU World Championships, Athens 10 November - WCKA Lil Dragons Fun Competition (Aberdare) 11 November - WCKA Kids & Adults Competition Points/Continuous/Forms Only (Aberdare) 17...
read more