Lil Dragons Training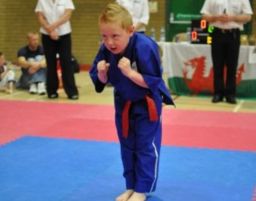 The martial arts are a great activity for 4 to 7 year olds. Those who have studied child development say that these are the most crucial years of development and we provide a great way to aid a positive development.
We see many examples of our Lil Dragons improving at school by being more confident, focused and sociable as a result of attending our classes.
Youngsters will learn coordination, balance, focus and the importance of exercise in a fun environment with great role models and meet lots of new friends.
Find the club in your area and get your child enrolled straight away. Spaces are limited so don't delay.
Give your child the edge
Event 1 Lil Dragons Fun Competition - Saturday 18 May 2019 The LC Oystermouth Road Swansea    SA1 3ST All Age 4 & 5 - 12 noon til 2pm All Age 6 & 7 - 2pm til 5pm Lil Dragons Basic Rules - click here Lil Dragons Categories - click here This is a PRE...
read more